People are busy and generally they do not have much time to clean their home. This is truly an overwhelming task because there are ample small corners that are hard to clean. However, cleaning the easy angles is done by all but still a perfect cleaning is not possible. This is the reason people take the help of professional cleaners but there is a mass that cannot afford these services. However, there is a solution for this issue and there are some tips that can be followed by the folks for getting rid of a messy home.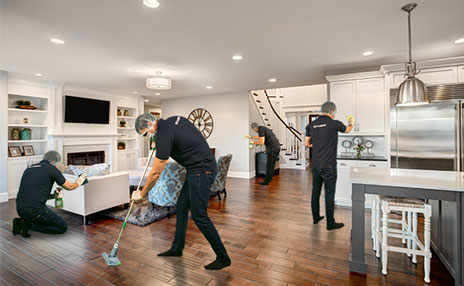 The tips that help in cleaning home like a professional service are mentioned below.
Schedule the cleaning hours effectively- Generally weekend is the best time for cleaning the house because everyone is free and there are no work pressures as well. For making this task effective and easy, divide the cleaning segments and start accordingly. For example if the kitchen requires more attention then start with the kitchen first and then move on the next section. This will solve the problem and you won't have to deal with bigger mess.
Cleaning stuff must be organized- SwiftClean is possible only if the cleaning items are present near you. If you are planning a clean and you haven't purchased these items then it is going to take time. Therefore, manage the cleaning items and place them where they belong. For example, the bathroom cleaners are to be kept under the sink. This will save time and cleaning will be perfect.
Mini cleaning is effective- This process helps in getting rid from dust and this can be done anytime. Cleaning the table and room can be performed every day because this task is easy and it does not consume much time. Apart from this, it saves a person from extra efforts that are required in the case of ignorance. If there are certain spots then they must be cleaned at the same time because it may leave the stain on the surface.
Take instant actions- There are certain simple steps and if they are managed regularly then one can stay away from mess. For example, a person wakes up from the bed and the beddings are left as they are. To keep the house organized fold the beddings right after waking up.
Therefore, follow the tips and keep you home SwiftClean and stay relaxed.