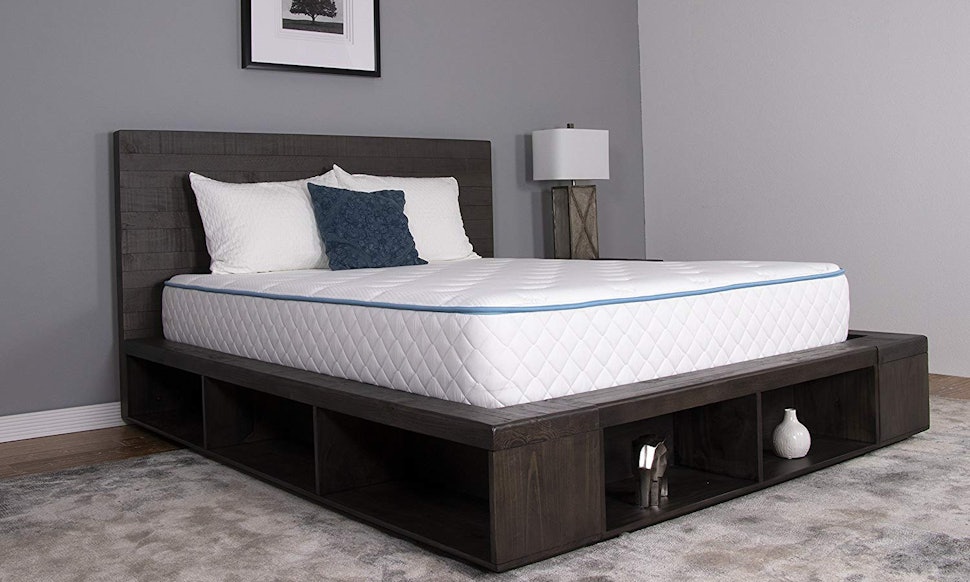 A good quality life requires a fine balance of physical, mental and emotional balance. To ensure overall physical and mental well-being, an undisturbed, regenerative sleep is of paramount importance.  A comfortable and restful sleep depends upon on a supreme quality mattress. At Wakefit, you will find a wide variety of mattresses that give you the peaceful sleep that you desire.
Since, everything comes with an expiration date; same applies even to the best mattresses. People buy mattresses to avail the beneficial effects on their health yet over a period of time; old mattresses become a source of allergies, respiratory disorders and skin infections.
It is well established that the allergic reactions are caused by old, aging or unclean mattresses. Symptoms of allergic reactions caused due to old mattress are:
Sneezing
Stuffy or running nose
Sore throat
Itchy & / or watery eyes
Skin patches or rashes
How can old mattresses cause allergies?
As a mattress gets old with passage of time, it attracts various allergens that pose threat to the health of individuals. Among common causes known to trigger allergies are:
Dust that gets accumulated on / in the mattress and when minute dust particles are inhaled by susceptible individuals can trigger allergic reactions.
Dust mites which live in warm and moist environment and grow rapidly. Dust mites ingest and thrive on human and pet dander to produce and defecate mites' feces. The fecal matter produced by dust mites has potential of causing difficulty in breathing, asthma, running nose and skin reactions like eczema.
Mattress material to which many people may be sensitive and develop allergic reactions
Bedding Materials like mattresses made up of chemicals, materials like plastic, latex or vinyl, pillows with feathers etc. have also been identified to cause allergies.
How to get rid of allergies due to mattresses?
Considering the reasons for development of allergies caused due to mattresses, it becomes prudent to maintain healthy mattress, pillows and linen. For maintaining good health, it is necessary to:
Wash bed linens with washing materials containing anti mite properties.
Clean your mattress regularly. Use a vacuum, most preferably with filters for filtering out allergens
Protect mattresses by encasing them in pristine based anti-allergic covers
Maintain household humidity at 30-50% and keep your bedroom well ventilated.
Use memory foam mattresses with dust mite deterrent instead of spring mattresses to prevent growth of dust mite.
The Best Mattress for Allergy Sufferers
Allergy sufferers should opt for:
Organic Mattresses
Hypoallergenic Mattresses
Memory Foam and Natural Latex Mattresses
Wake-Fit specializes in manufacturing various types of allergy free mattress. We have specially created fully sanitized memory foam mattresses.
We use quality and finest material for creating best suited and most durable mattresses, with protective cover, at most affordable price in India. Wakefit is regarded as one of the most reliable companies in the field of mattresses and bedding products.
Should you require to buy new mattress, trust on the quality of mattresses manufactured by Wakefit.