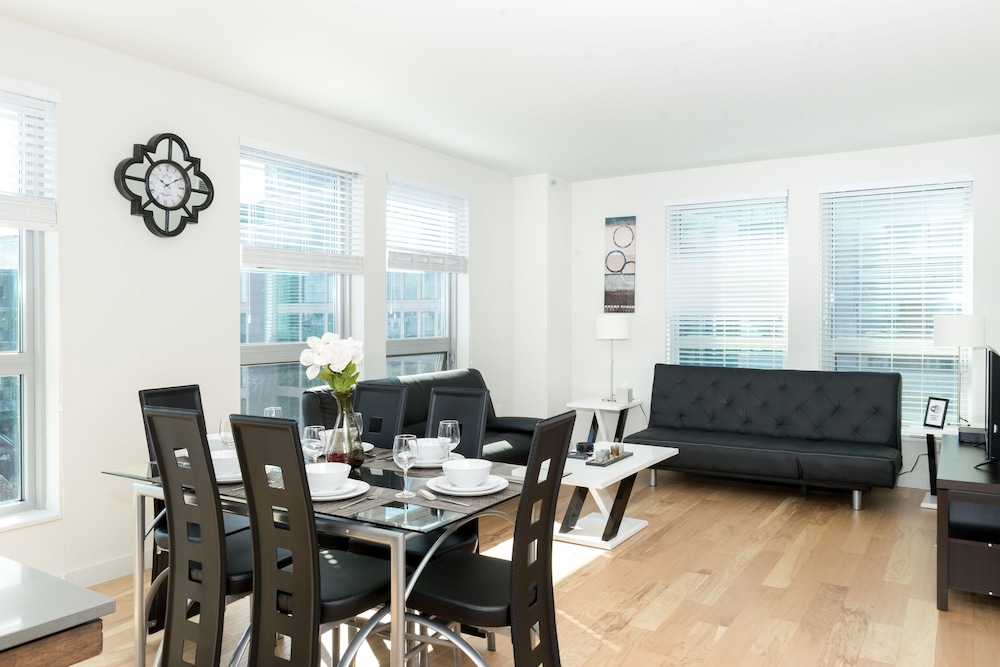 We often see people looking for affordable apartments and some basic amenities while choosing them. Apart from the location, they tend to consider few things when it comes to renting furnished apartments. Whether it's about the area of the rooms or nearby locations, every furnished apartment needs to be evaluated on the grounds of various amenities.
Renters typically prefer fresh ideas nowadays in furnished apartments and they tend to inform the contractors about their needs and desires in advance. For some people, good space and desired location is a great deal, but for others amenities matter a lot. Cjour is a great option to consider when it comes to good furnished apartments in Montreal area. Read on to find out the must-have amenities of furnished apartments.
Full-Fledged Kitchen
While bedroom is in the top priority list when it comes to selecting a furnished apartment, most families nowadays like to see a full-fledged kitchen. The demand for a modular kitchen is one of the top trending amenities. It should have all major kitchen appliances like stovetop, blender, microwave oven, coffee maker etc. Furthermore, it should also be equipped with all the necessary cooking utensils, serving containers, and cleaning tools.
Basic Services
Basic services play a vital role when it comes to furnished apartments. These include facilities like cable TV, high speed internet, laundry etc. All these amenities can ensure that you feel at home and stay conveniently.
Parking Facility 
With the increasing number of cars in every city, parking is turning out to be a big problem these days. Any furnished apartment should also provide you ample parking space for your vehicles. An on-premise garage or maximum parking space is a basic need. Look for those furnished apartments, which provide parking space for your car to avoid daily hassle. 
Miscellaneous Amenities
Miscellaneous amenities include comforts like sofa, coffee table, lamps, DVD player etc. so that your stay is entertaining, inviting, and comfortable. Needless to mention, the bedroom set should be complete. In simple words, a furnished apartment should have every basic need that you would require in your daily life.
Amenities are the most crucial elements for a furnished apartment. You might see a beautiful furnished apartment, but the lack of parking area will always demotivate you. So, consider all these aspects and choose a furnished apartment wisely before renting your next home. It's never too late!